Prado is simply the true essence of Brazil!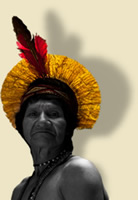 In this magical place where you can find all the ancient cultures that built Brazil and nowadays make all the visitors delight themselves everyday and wish to always come back!

Prado is the right place for those who are looking for paradise!
With its 84 km of beaches, Prado has the biggest coast of Bahia, and it has the best structure to welcome tourists in the extreme south of Bahia. Hotels, inns, tipical food restaurants, beach shacks and all kind of little shops full fill the stay of each visitor and make of it an unforgetable experience.

A journey into the past, with a look at modernity!
This is the Prado that we love!!!